I originally built this Revell P-61 a few years ago. The paint had been damaged during a move so I decided to fix it while waiting for paint to dry on another kit being worked on. After washing it I walked outside to shake the excess water off.
As I was walking a wing tip caught on my shorts and the aircraft entered into an uncontrolled flight onto my driveway. It was definitely a Class A mishap and I was left with a pile of parts. I didn't want to throw it away and I wouldn't have been able to rebuild it. Since I am a fan of Hank Caruso's Aerocatures (http://www.aerocatures.com/mini.htm) I decided to try and bring his 2-d art into 3-d. After a ton of putty and hours of sanding this is what I came up with.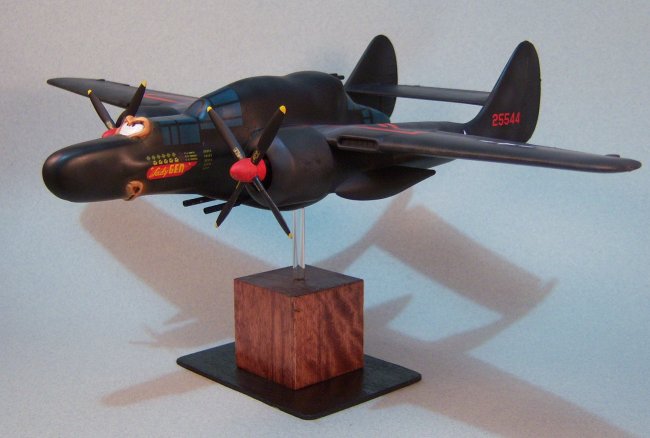 Hopefully I did the artwork justice.
Els